Responsible Product
Crafting heirlooms of the future, we're committed to making superior quality pieces that are loved, used and stand the test of time. At every point in our process we are driven by longevity, responsibility, and doing what's right.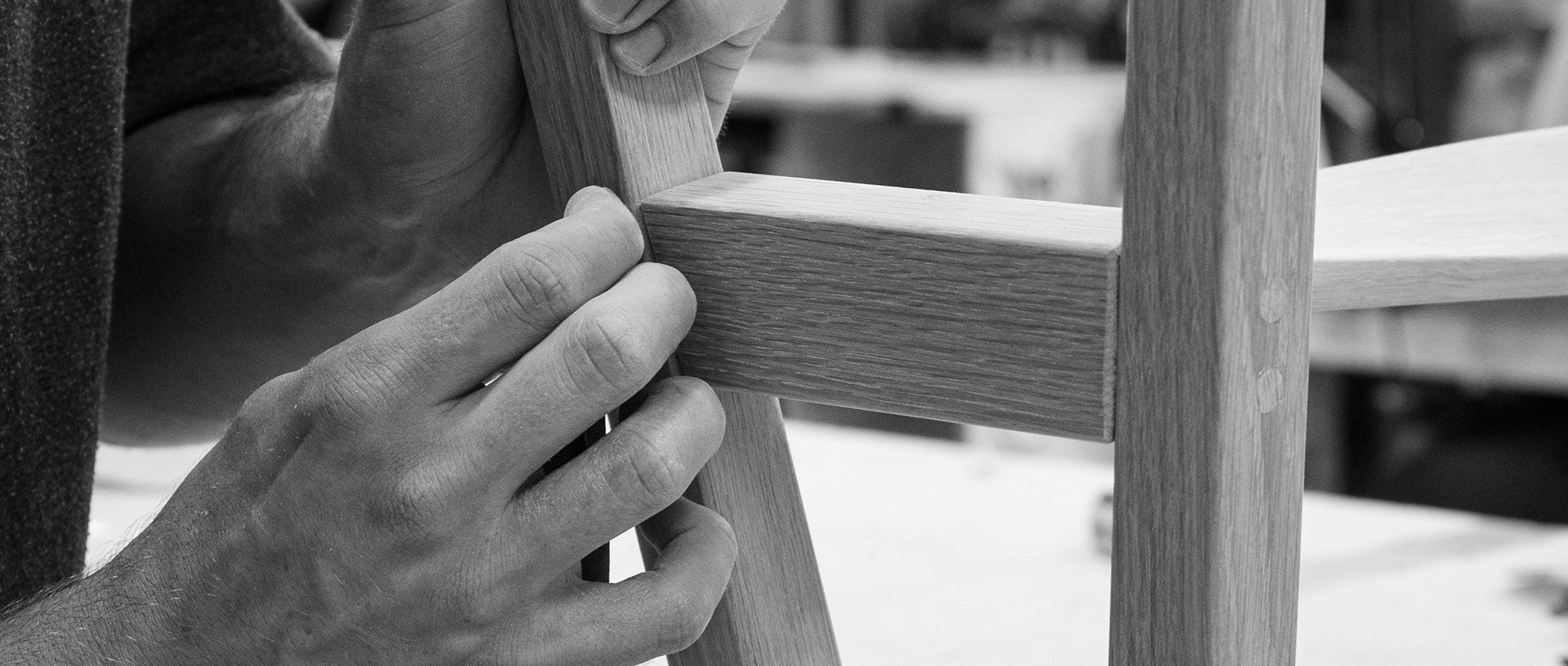 OUR PROCESS
Crafting heirlooms of the future, we're committed to making superior quality pieces that are loved, used and stand the test of time. At every point in our process we are driven by longevity, responsibility, and doing what's right.

We tend not to follow and conform to current trends; we aim to create timeless pieces that our customers will cherish over the years. The necessity of producing quality, durable designs informs every new brief and has always been at the core of what we do.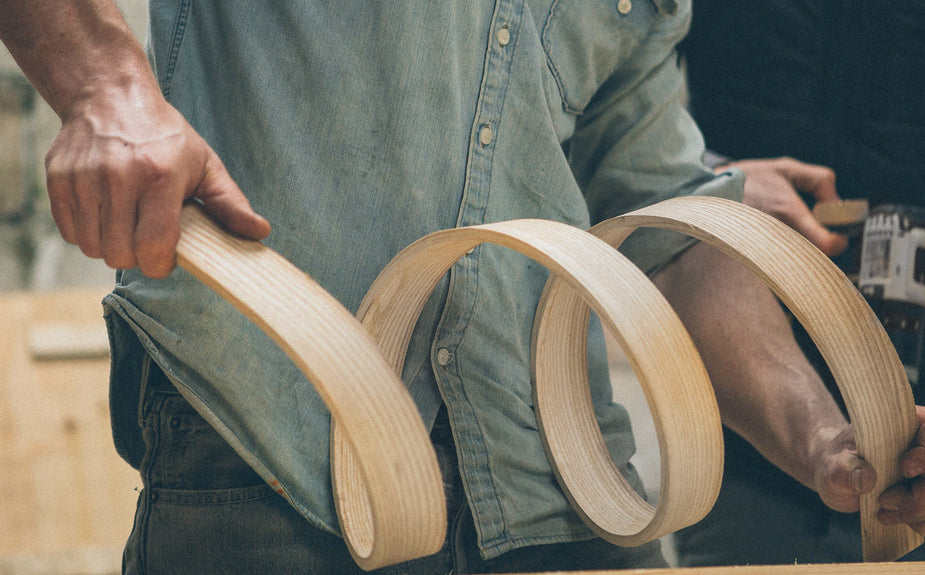 Steam bending

Steam bending drives our passion for sustainable design and informs the aesthetic of every creation we make. Today our designers and craftsmen continue to push the bar using this timeless technique to create our iconic lighting, furniture and eye-catching spaces. 

Time consuming, a little unpredictable and labour-intensive, steam bending tends not to be commercially viable for large-scale production. However, this low energy and ecological method of manipulating wood reaps beautiful, memorable results that don't cost the earth.
Low Energy

Low is the right way to go when it comes to the energy needed to make our products. Drawing on techniques that are altogether friendlier towards the environment, such as steam bending and naturally air-drying our timber, we're able to lessen our impact on the very thing that inspires us – the natural world.

In our workshop, we use dry construction processes with screws and staples, keeping glue use to a minimum.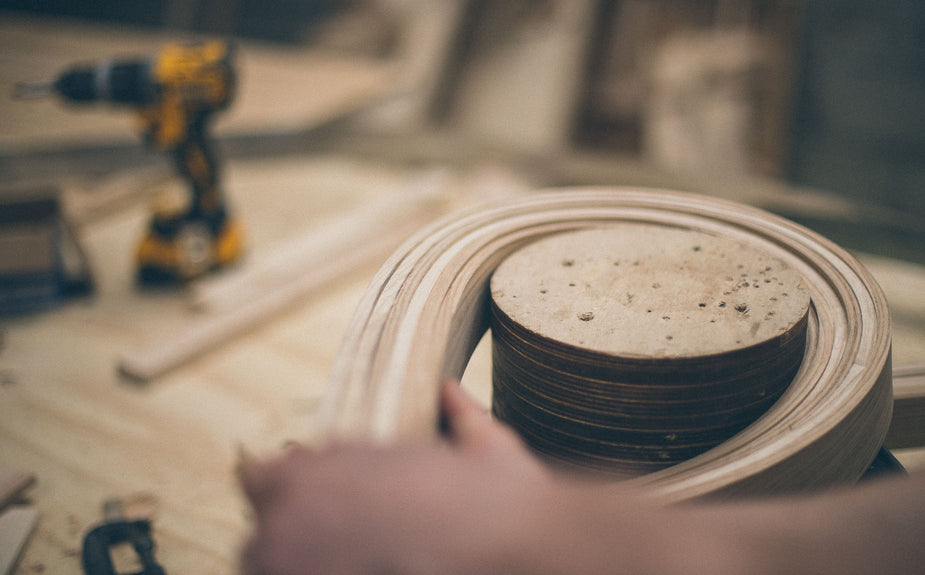 MINIMAL WASTE

Our process is designed to protect and prevent damage to our natural environment, and our efficient design process means that very little waste is created. For example, the hoop of our Kern Pendant is also used in our Harlyn Mirror, which helps reduce the probability of wood wastage.

The waste wood we cannot reuse in our steam bent designs is donated to local companies. We have worked with two small companies in a ten-mile radius of our base. Any other wooden off cuts that are not re-purposed are stored for our team to use for personal projects or heat their homes.
OUR MATERIALS
We strive to source materials and services from the closest possible suppliers to reduce their carbon footprint and support our local economy.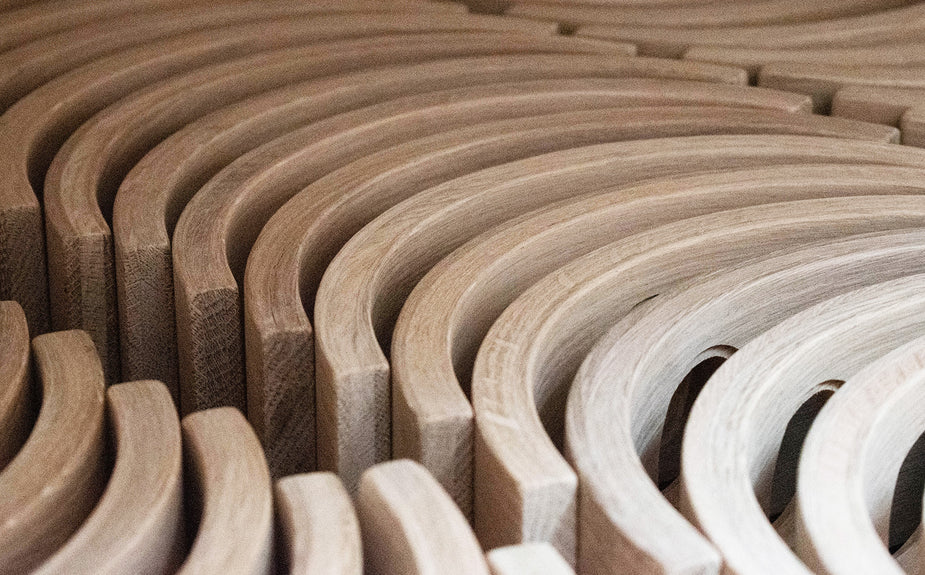 WOOD

From branch to bench and trunk to table, wood is at the heart of everything we do – so we make sure we source it the right way.

We're committed to using sustainably sourced timber from responsibly managed forests, weighing up credentials, carbon footprints and woodland techniques to inform what we buy and where.

We handcraft all of our steam bent product range and large-scale bespoke projects exclusively from sustainably sourced wood.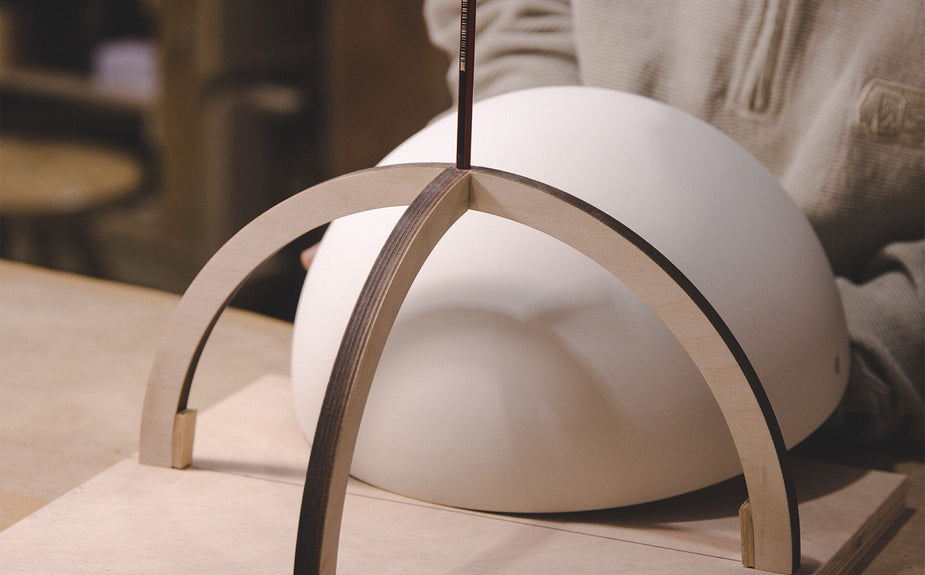 CERAMICS

Each ceramic piece is made using a traditional slip casting method by a highly talented team, using earthenware sourced from our trusted supplier in Portugal. The designs are then fired and glazed to create a long-lasting outer surface.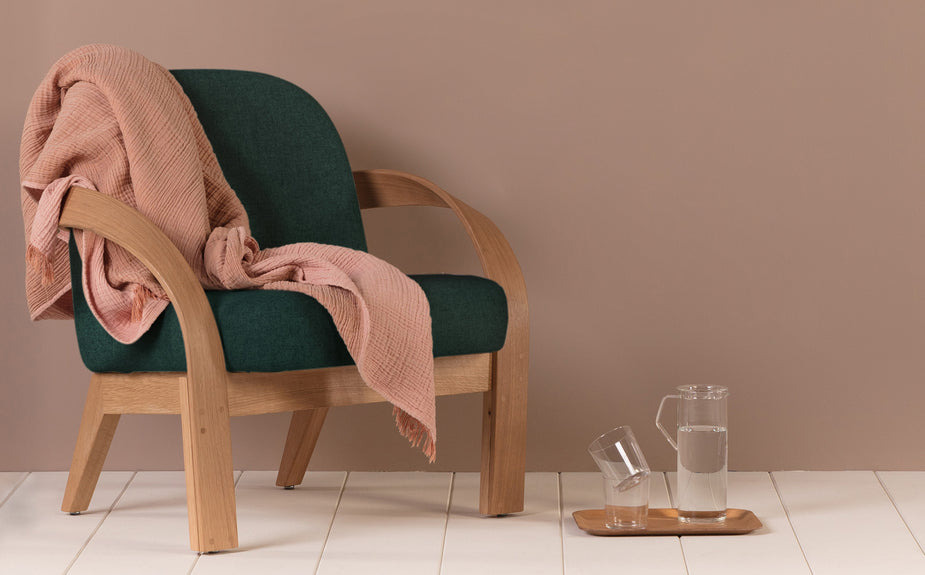 FABRIC

Our furniture pieces are covered using only 100% natural upholstered fabrics. We work alongside one of the last upright wool mill companies in the UK, Abraham Moon & Sons.

The British company exclusively manufacture sustainable, recyclable fabrics - mainly high-quality wool derived from free range, pasture fed, and ethically reared sheep – and help to support independent farms who showcase the best farming practices.

The sheepskin rugs we retail are the product of native Devon and Cornwall long-wool sheep and sustainably produced to the highest quality.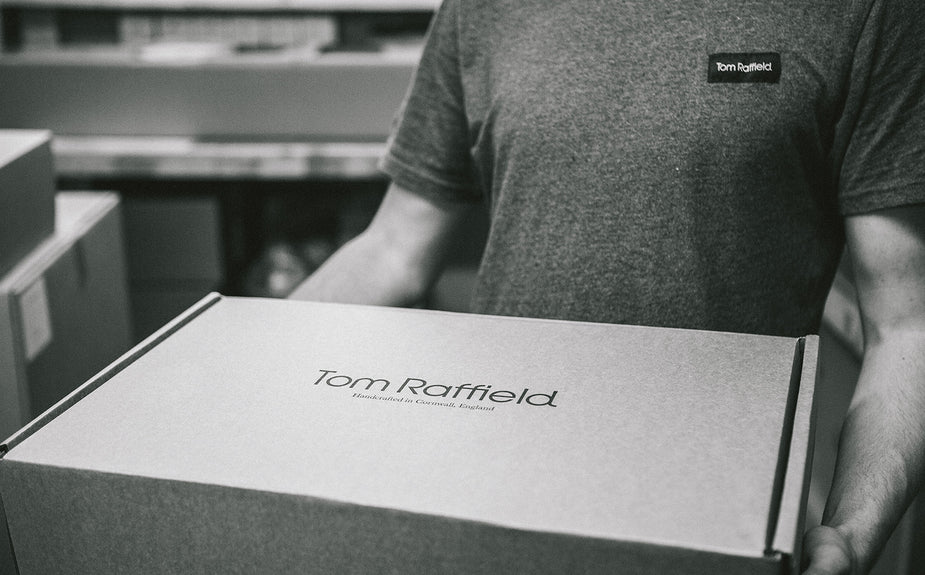 PACKAGING

All of our packaging is designed in house which ensures that each and every box we dispatch is considered, secure and traceable back to its source.

Tom Raffield packaging is proudly plastic free. Sustainably sourced cardboard is, and has always been, used to package goods ready for dispatch as well as recycled papers, labels and bespoke-made packaging by local Cornish company, Flexi-hex, all of which is widely recyclable and compostable.

Furthermore, Tom Raffield are proudly part of a pack share initiative which focuses on reusing packaging materials and sharing surplus stocks to ensure nothing goes to waste.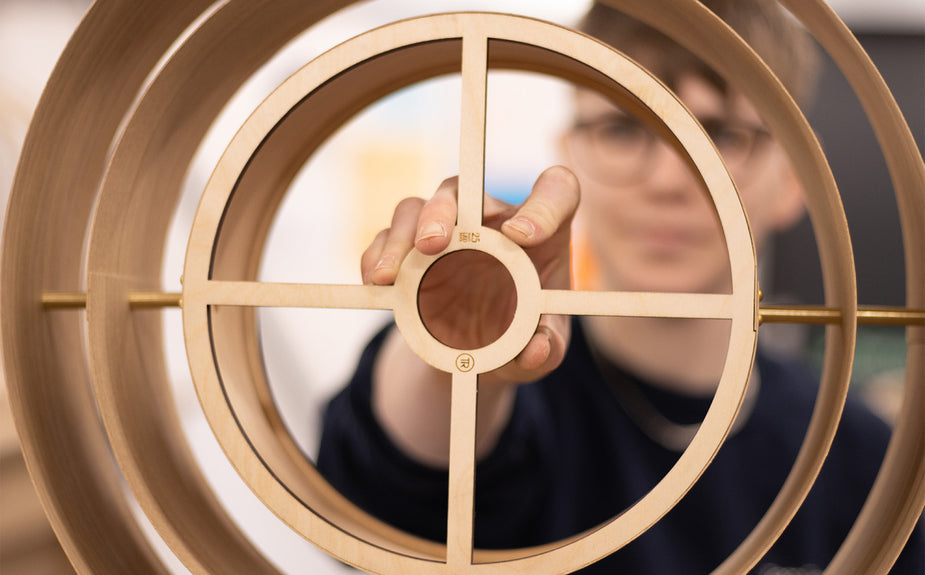 LIFETIME GUARANTEE

Pushing back against a rising throw-away culture, we handcraft heirlooms of the future and are incredibly proud of our craftsmanship and commitment to making superior quality, artisan pieces that are loved and last a lifetime – so that's how long we guarantee them for.

Embedded in our design process, we implement innovative methods and components that are easy to dismantle for repairing, re-using or recycling if needed. These circular design methods give us the tools to prevent the creation of waste and pollution right from the start.

We offer a lifetime guarantee on Tom Raffield Ltd own designs, ordered directly from us (online or over the phone) and limited to domestic users only.