Lighting and Furniture Samples
Lighting
A guide to choosing your wood type
Diverse, durable and with an enduring beauty; wood is the perfect natural material for our product range. We use four types of sustainably sourced timber for our lighting collections - ash, oak, walnut and tulip - and solid oak or ash for our furniture collections. You can request a free wood sample if you'd like to compare and contrast the suitability of each finish in your home.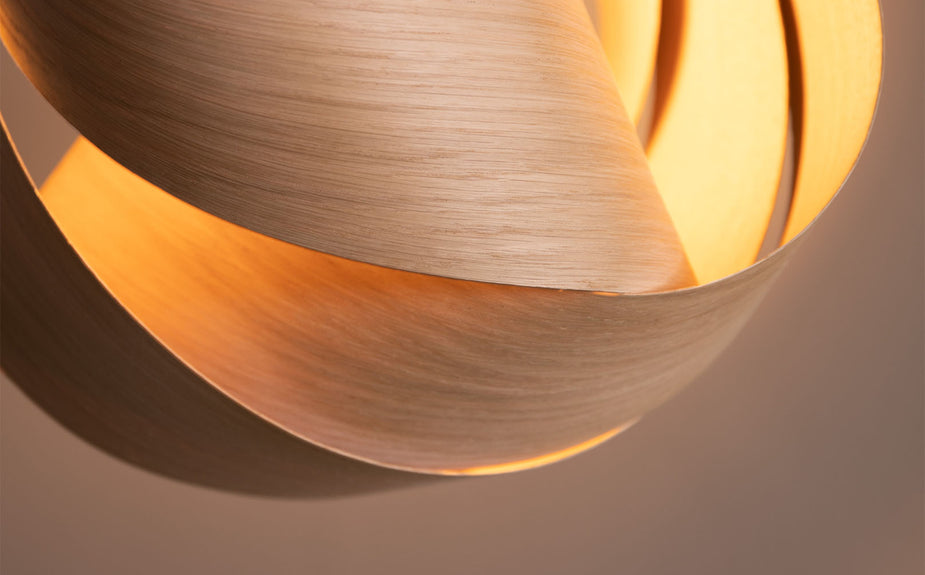 Oak
Oak is our mid-colour wood and when illuminated produces a striking contrast between the inner golden glow and darker wood outside. Used in quality furniture production, it fits into a myriad of rooms and interior schemes. Over time sunlight will cause oak to darken and mellow slightly.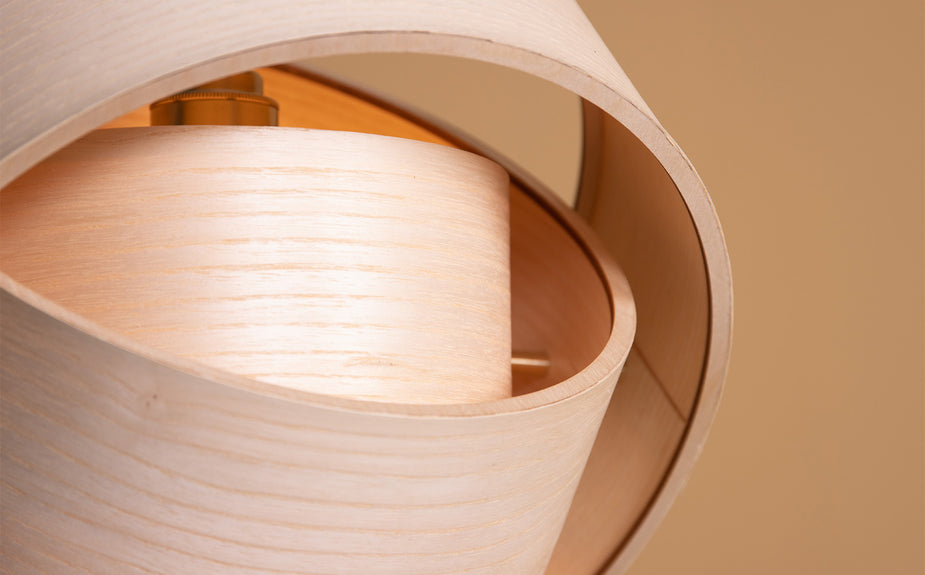 Ash
Ash is our palest wood and when sliced thinly, light emanates through the grain producing an intense glow. It has a slightly narrower grain compared to oak, but like oak will darken gradually over time for a richer aesthetic.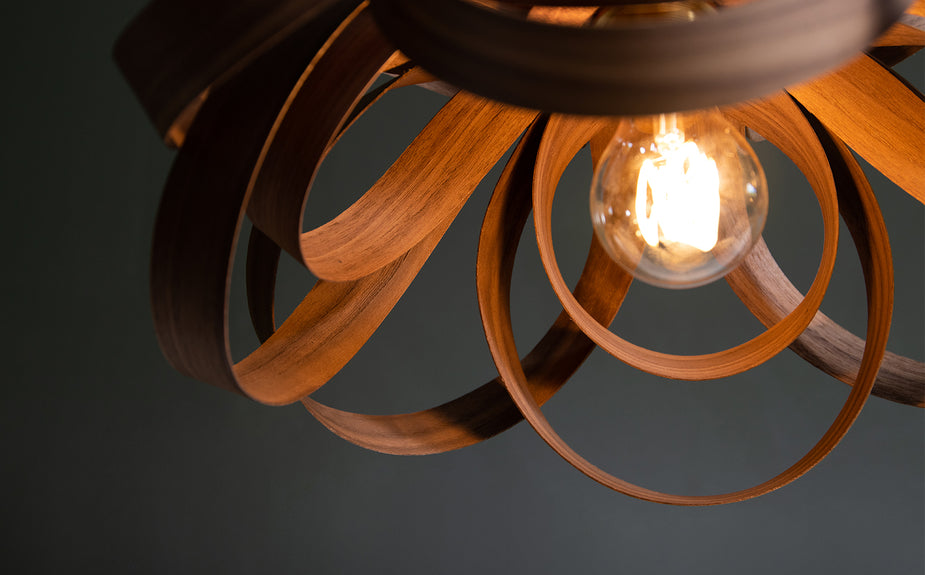 Walnut
Walnut is our darkest natural wood type. When illuminated it turns a rich golden colour, contrasting with the silhouetted dark exterior and producing stunning warmth and shadows.

Order your lighting wood sample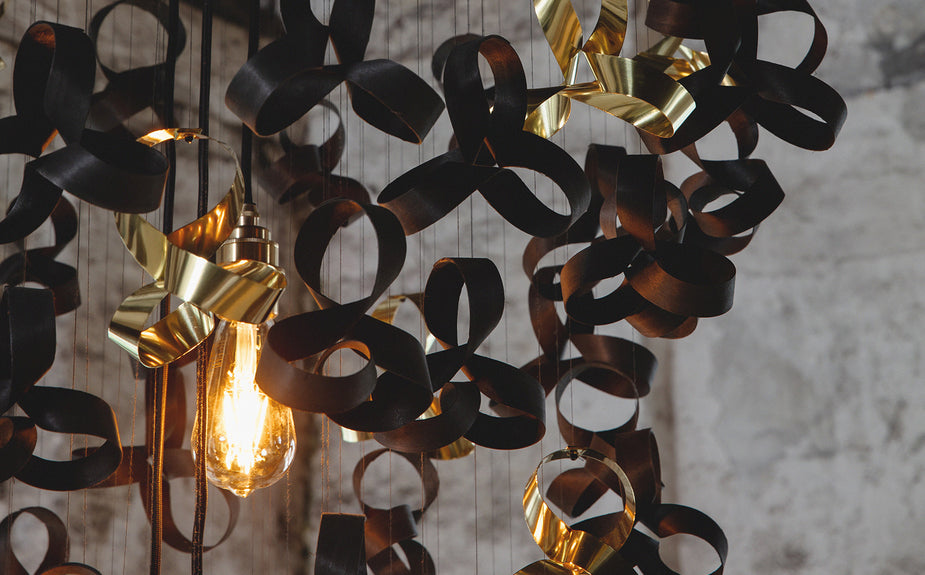 Ebonised Poplar*
Our ebonised tulip wood boasts a sleek, almost black effect that contrasts incredibly well with the metallic brass elements of our Noctis Lighting Range.

*Only available on products within the Noctis Range.
Furniture
Choosing your upholstery

Our curated range of Tom Raffield furniture is available in our signature colour-ways: Candy Pink, Sea Grass, Silver, plus Kvadrat Hallingdal 65. Bespoke swatch cards with an additional range of Abraham Moon & Sons fabrics are also available upon request allowing you to choose a custom colourway to suit your space.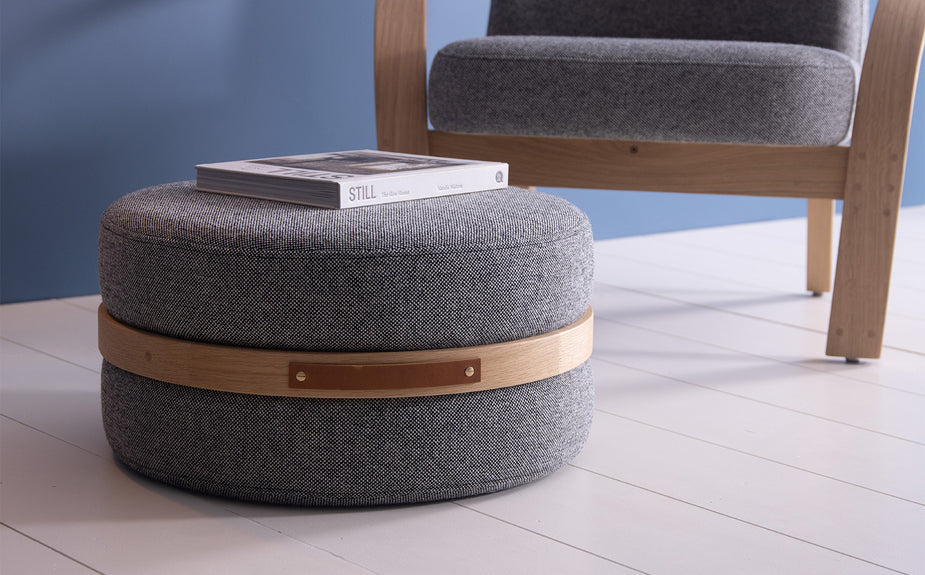 Upholstery samples
Choose from a diverse range of soft 100% British wool fabrics from Abraham Moon & Sons to give your upholstered Tom Raffield furniture pieces an individual look. (Hallingdal pictured.)

As with the beauty of natural materials, wool finishes may vary in colour, weave and
structure. All of our sample packs are free of charge and available online or by phone.