Our team
You can't spell Tom Raffield without t-e-a-m.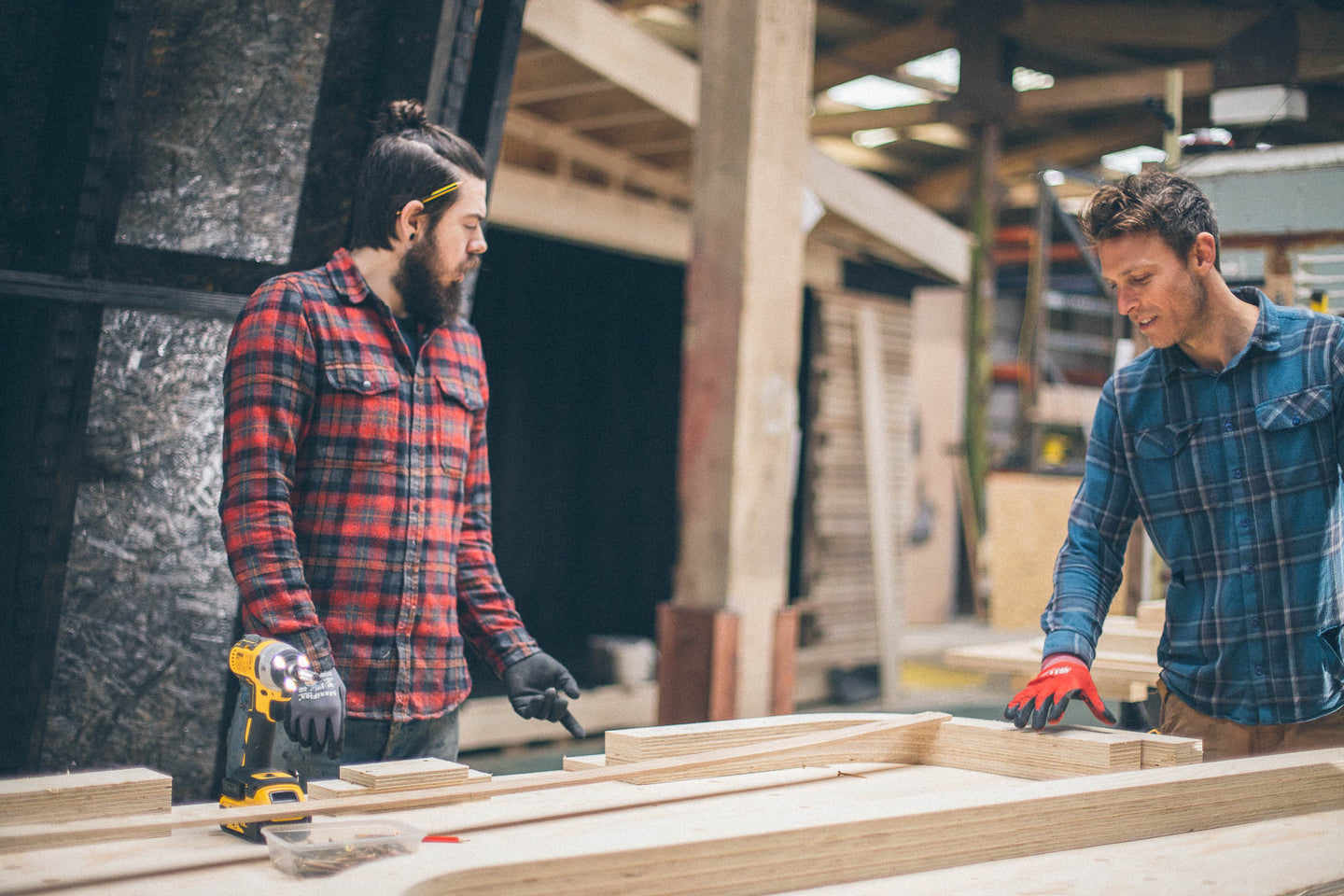 Team work
Just like the right tool for the right job, our team is the perfect fit. From the skilled hand that sketches our next innovative design, to the pair that carefully carry and pack our orders at the start of a journey, it's teamwork that makes everything we do happen.
Exemplary design and craftsmanship call for time and dedication, so we invest. Our investment in staff means that every member of our thriving team brings skill, knowledge and expertise to the table. Whether it be woodwork wizardry, CAD expertise or a talent for mathematics, each member offers something different and unique.
a shared passion
Our talented team spans departments from design, making, logistics, finance, marketing, sales and HR. We're an ever growing, thriving team with a shared goal.

That goal is to create cherished heirlooms of the future in the most ecologically sound way. We push back against a modern throwaway culture, and we do this together. Everyone at Tom Raffield is passionate about what we do and shares our values of Innovation, Sustainability and Integrity. This passion imbues an everlasting integrity in our products that could never be replicated by mass production, it drives our company forward and ensures we remain true to ourselves.