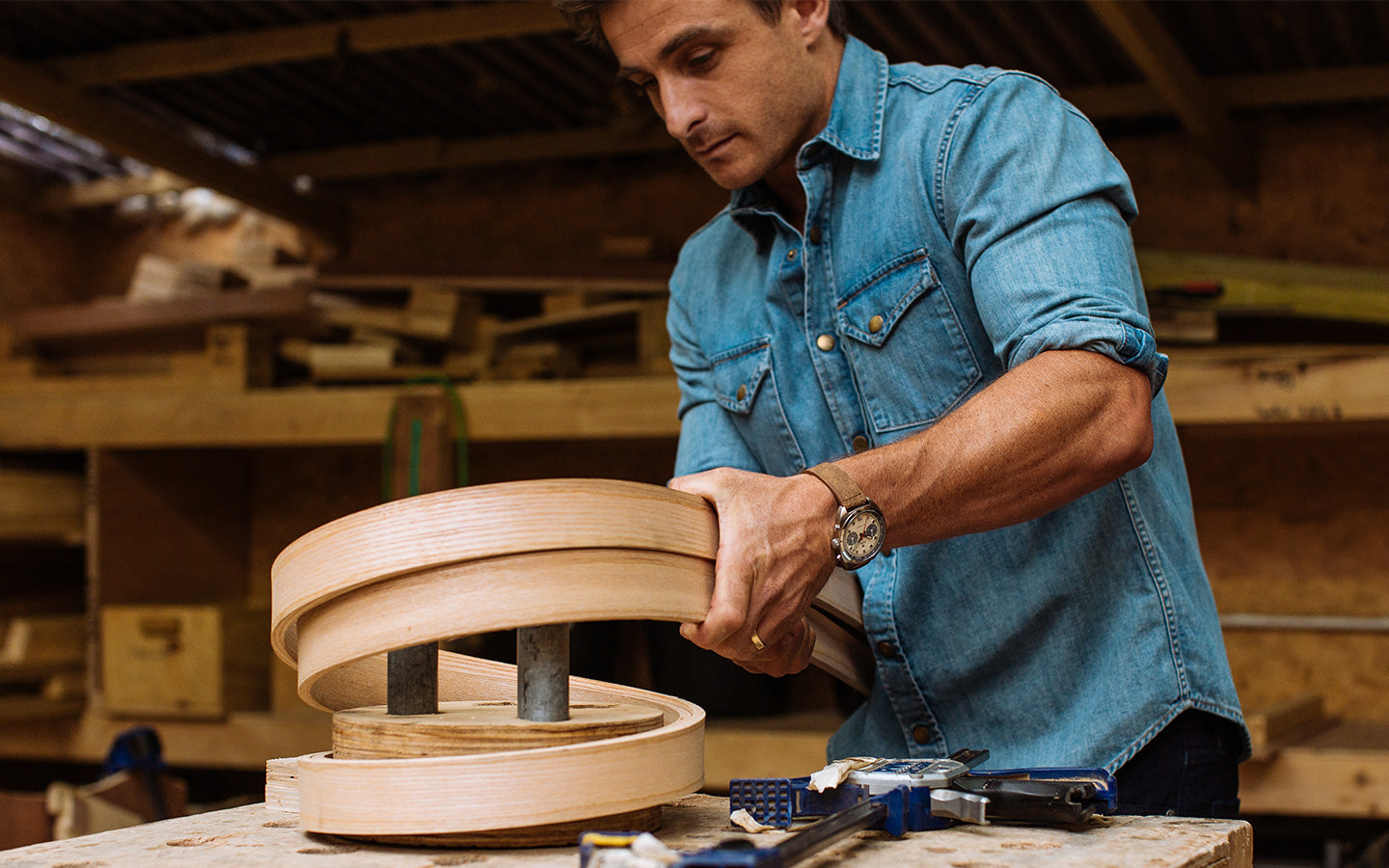 Tom Raffield Ltd was founded by an eager, ambitious graduate in 2008.

Since discovering the traditional, age-old technique of steam bending wood whilst studying his degree in 3D Sustainability & Design, Tom has been on an incredible self-taught journey of developing and understanding the process to become one of the world leaders in his craft.

Tom's fascination with the ecological technique allows him to create intricate curves and twists, mimicking organic shapes and celebrating the very thing that inspires him - nature.

Tom Raffield is one of a new generation of designers and makers, using his craft in innovative and contemporary ways. Leading the charge in sustainable design, he is driven to forge a path to excellence and cause as little environmental impact as possible along the way.